Case Study 

Mardexs Website
Getting MARDEXS Denmark ready to set sail with a new brand identity, website design and build, not to mention a fresh e-mail setup.
MARDEXS Denmark offers a wide range of services to "keep you sailing" – increasing the performance and reliability of marine diesel engines, while keeping operating and maintenance costs at a minimum.
We gave their vessel a complete overhaul with a new brand identity, website design, and e-mail setup.
Brand Identity
With the brand name etched in stone, we focused on adding a bit of pizzazz. It's not rocket science – your vessel has come to a halt, and MARDEXS gets you back on the waves.
Website Design
We took the same approach with the website, poetry in motion, easily digestible information, and simple call-to-actions.
Copywriting
The copywriting assignment was all about making complex and technical information more easily understood – something the feedback we received has confirmed.
E-mail Setup
Last but not least, we focused on "getting the word out there, setting MARDEXS up in the easy-to-manage MailChimp system, with visually appealing templates.
The first thing you meet at Mardexs.dk is what it's all about – a vessel at sea, barging through the waves, engines running at full speed.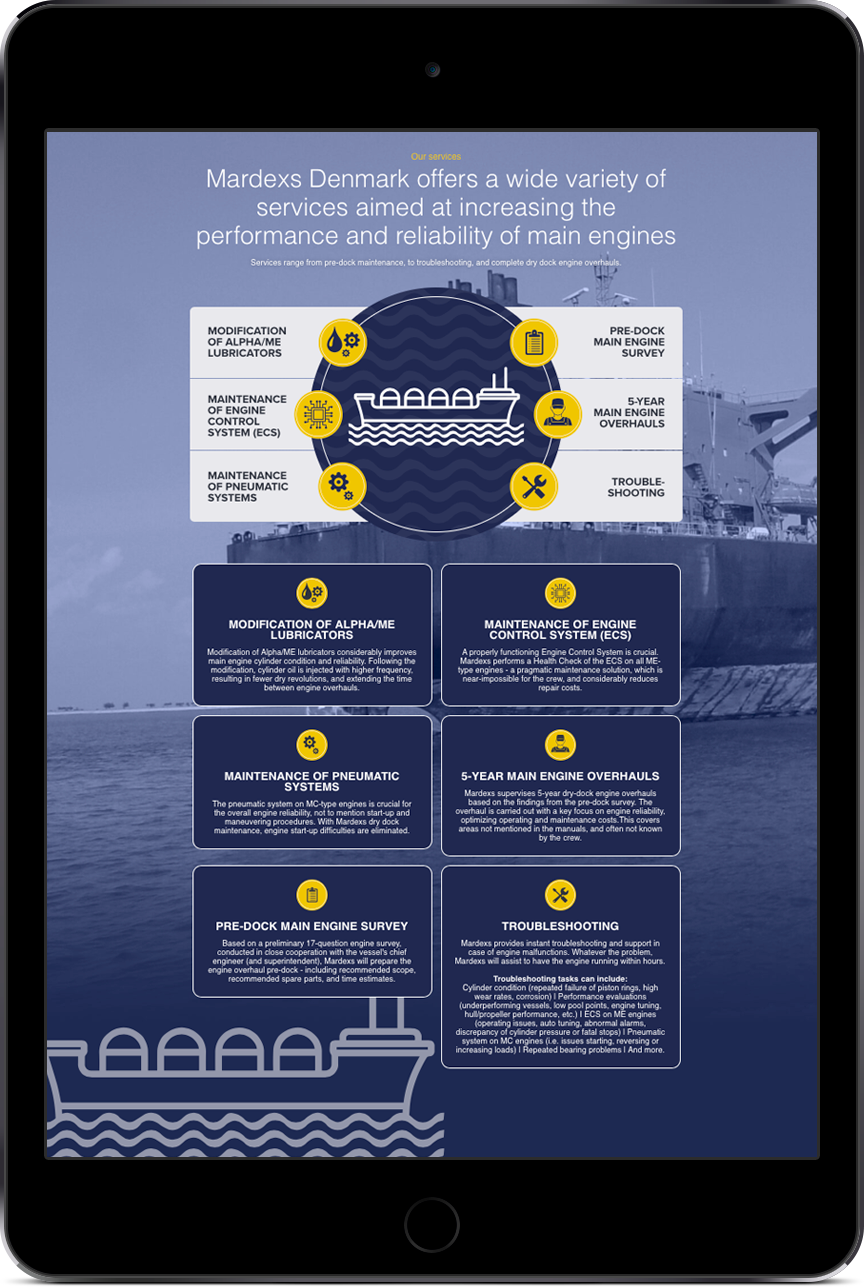 Overview of services
One of the main features on the MARDEXS website is a quick visual overview of services.
Icon design
The new service icons are, in addition to being visually pleasing, a tool for added usability and understanding.
Easy-to-understand descriptions 
The descriptive copy gives a nice quick rundown of each service area, mainly focusing on MARDEXS USP's.  
Let's Start Something new

Say Hello!